PORTABLE HYBRID TRADE SHOW DISPLAYS
trade show displays ¦ modular exhibits ¦ custom graphics ¦ trade show accessories
---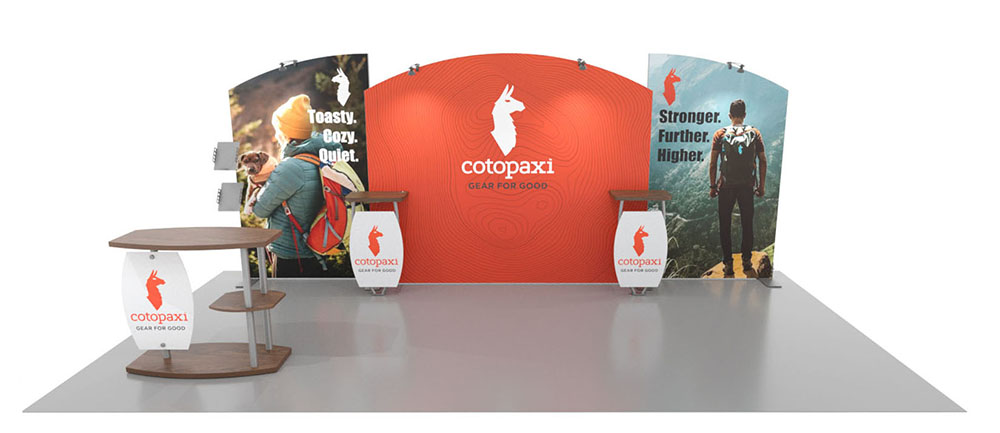 Looking for an upscale trade show display at a downscale price, then consider an attractive and affordable portable hybrid display. An attractive, well-engineered portable display should be both easily recognizable and totally unforgettable. These designs blend lightweight, durable fabric graphics with practical accessories for a stunning portable trade show exhibit. Many assemble with no or minimal tools. All pack in roto-molded cases with wheels and include detailed setup instructions and reusable packaging.
View more Hybrid Trade Show Display Design Ideas and Configurations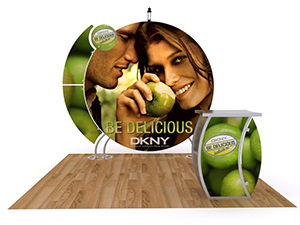 Experience Portable Hybrid Displays in 10' x 10' and 10' x 20' inlines, complete with tension fabric graphics and durable MODUL aluminum extrusion frames.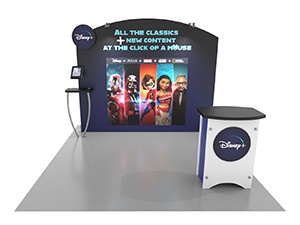 You can ship with confidence knowing that the packaging enhances the long life of your Portable Hybrid Display.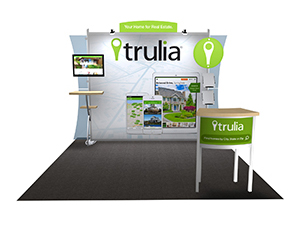 When a standard design won't do, contact us about renting a custom hybrid exhibit as unique as the tradeshow needs of your company.