SACAGAWEA PORTABLE HYBRID DISPLAYS
trade show displays ¦ modular exhibits ¦ custom graphics ¦ trade show accessories
---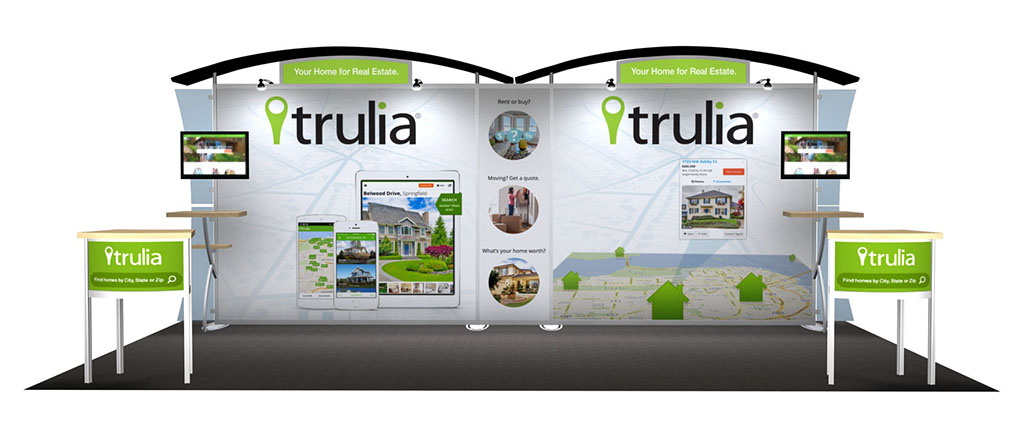 Looking for an upscale trade show display at a downscale price, then consider the attractive and affordable Sacagawea Portable Hybrid Displays. The Sacagawea Portable Hybrid Display assembles in about 25 minutes, packs in portable roto-molded case(s), and comes with optional counters and workstations. With Sacagawea, you can start with a 10' x 10' exhibit and expand to a 10' x 20' as your trade show schedule grows.
View more Sacagawea Design Ideas and Configurations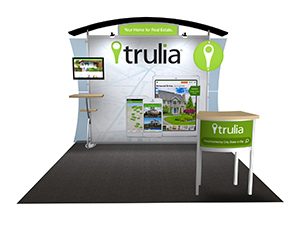 Experience Sacagawea Portable Hybrid Displays in 10' x 10' and 10' x 20' inlines, complete with tension fabric graphics and durable MODUL aluminum extrusion frames.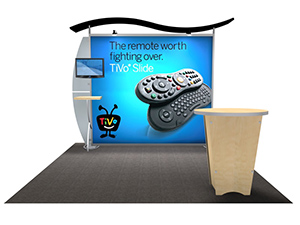 You can ship with confidence knowing that the packaging enhances the long life of your Sacagawea Portable Hybrid Display.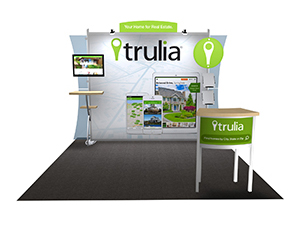 When a standard design won't do, contact us about renting a custom hybrid exhibit as unique as the tradeshow needs of your company.