VISIONARY HYBRID MODULAR DISPLAYS
trade show displays ¦ modular exhibits ¦ custom graphics ¦ display design
---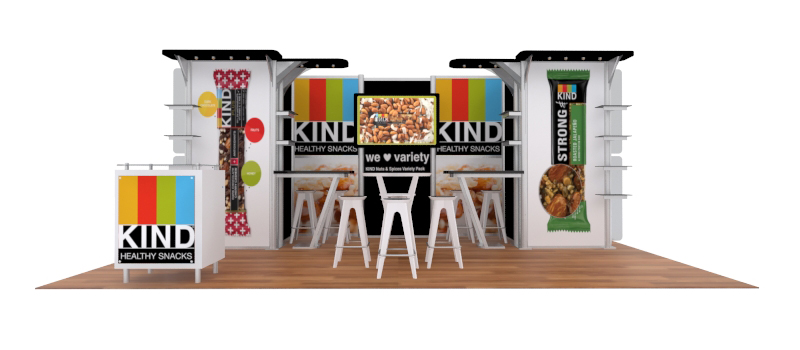 Cutting edge design and hybrid construction makes Visionary Designs™ every "designers" exhibit solution. Visionary Designs™ combines modern aluminum extrusion profiles with large format tension fabric graphics and elegant laminates for an unmistakable high-design appearance.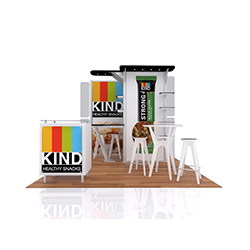 Experience the limitless exhibit design possibilities of tension fabric graphics, aluminum extrusion, and elegant laminates.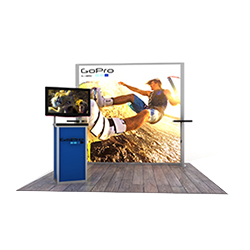 Visionary designs can be customized with unlimited options including large oversized backlit fabric graphics, shelving and monitor stands.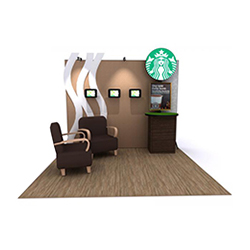 When a "packaged" design won't do, contact Exhibit Solutions about renting a system that is as unique as the needs of your company.