EZ EXTEND FABRIC DISPLAYS
banner stands ¦ fabric displays ¦ custom graphics ¦ trade show accessories
---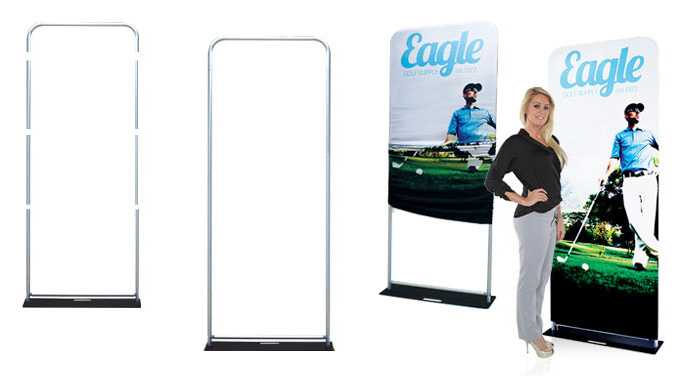 Expedite your banner stand setup time while adding lavish appeal with our newest EZ Extend Fabric Displays. Hardware comes stock at 7.5ft and 5.5ft tall with height options of 8.5ft and 9.5ft with the use of optional 2ft extension poles. Stretch "pillow case" fabric graphics are single-sided. Double-sided option is also available.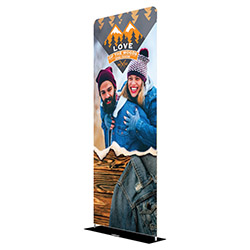 EZ Extend QS 24" x 90"
Lightweight Aluminum Snap Frame

Slip-On Double-Sided Stretch Fabric Graphic
Dimensions: 25.5"W x 90"H
Graphic Size: 24″W x 90″H
Product Weight: 14 lbs
EZ Extend QS 24" -- $175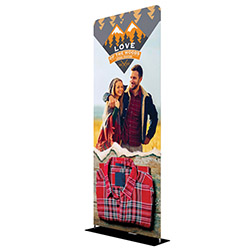 EZ Extend QS 36" x 90"
Lightweight Aluminum Snap Frame

Slip-On Double-Sided Stretch Fabric Graphic
Dimensions: 37.5"W x 90"H
Graphic Size: 36″W x 90″H
Product Weight: 17 lbs
EZ Extend QS 36" -- $195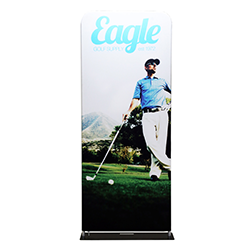 EZ Extend 36" Wide
Lightweight Aluminum Snap Frame

Slip-On Stretch Fabric Graphic
Dimensions: 37.5″W x 66″, 78", 90",or 102"H
Graphic Size: 36″W x 66″, 78", 90",or 102"H
Product Weight: 16 lbs
Starting at $275 and up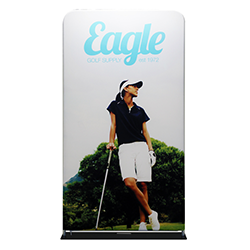 EZ Extend 48" Wide
Lightweight Aluminum Snap Frame

Slip-On Stretch Fabric Graphic
Dimensions: 50″W x 66″, 78", 90",or 102"H
Graphic Size: 48″W x 66″, 78", 90",or 102"H
Product Weight: 21 lbs
Starting at $335 and up